Specsavers County Championship Division One 2018
Somerset

324 & 32/1

16.0 Overs
v
Essex
191/10
66.4 Overs
Match Centre
Sign up
Somerset County Cricket Club would like to keep in touch with you about Club News, Events and Ticketing by email. You can manage your preferences and/or unsubscribe at any time by clicking the Update Preferences and/or Unsubscribe link on one of our emails. For further details please see our Privacy Policy.
What's Happening?
West End Stars perform an Evening of ABBA
Cast and band members from London's West End come together to perform a dazzling concert of ABBA's sensational music at the Cooper Associates County Ground on Friday September 14th at 19:30.
Backed by a fabulous West End band, led by former Mamma Mia's touring musical director Richard Weeden, this one-night concert spectacular is an evening no ABBA fan should miss!
For further information, please click here to download the event poster. Tickets can be purchased online by clicking here or by calling 0845 337 1875 (Mon-Fri, 9am to 5pm)
Match Day
Information
Be prepared in advance for your match day by making sure you know what to expect when planning your visit to the Cooper Associates County Ground. Read through our comprehensive guide to ensure you make the most of your visit. Find out how to collect your tickets, alcohol restrictions, gate opening hours, refunds of tickets and cancellation policies if you cannot attend due to unforeseen circumstances. Take a look at our Visiting information pages where you'll find the answers to all your questions, so you can relax and enjoy your day at Somerset County Cricket Club.
More Information
Hospitality
Match Day Box Packages
The perfect venue to host your hospitality event, Somerset County Cricket Club ground makes for a great day out regardless of the occasion. All our suites overlook the glorious, action-packed ground, as well as views of the breath-taking countryside and historical landmarks. Whether you're looking to spend a day with family and friends, or your business is considering taking clients out for the day – we have a host of options available ranging from £55 to £229.95, depending on the match you wish to attend and the suite you choose.
More Information
Venue Hire
Parties, Weddings & Events
Aside from our cricket fixtures, the Cooper Associates County Ground can be hired for a number of events to suit your needs thanks to our excellent facilities available. Business breakfasts, conferences, meetings, dinner parties, charity events, weddings, birthday celebrations and Christmas parties have all been hosted in our function rooms. Air conditioning, disabled access, projector & screens and radio microphones are all available if they are required. Choose from a selection of four rooms to host your private event: The County Room, The Long Room, Sir Ian Botham Stand and the Somerset Pavilion, which cater from up to 450 people depending on the room you choose.
Somerset Cricket 🏏
@SomersetCCC - Aug 20
RT @SomersetCCC: "I feel like I am getting into better rhythm and taking wickets which is the main thing for me"
🎬 Jamie Overton gives hi…
Somerset Cricket 🏏
@SomersetCCC - Aug 20
RT @Robertgeorgego3: @SomersetCCC Just got home fantastic days cricket my highlight James hildreth not claiming a catch he looked to have t…
Somerset Cricket 🏏
@SomersetCCC - Aug 20
RT @AndrewCornish10: Some great inputs and questions tonight and always a pleasure to meet so many passionate memebers @SomersetCCC Thanks…
Somerset Cricket 🏏
@SomersetCCC - Aug 20
RT @SomersetCCC: Tres 😍😍😍
#WeAreSOMERSET https://t.co/sin8wLWGlk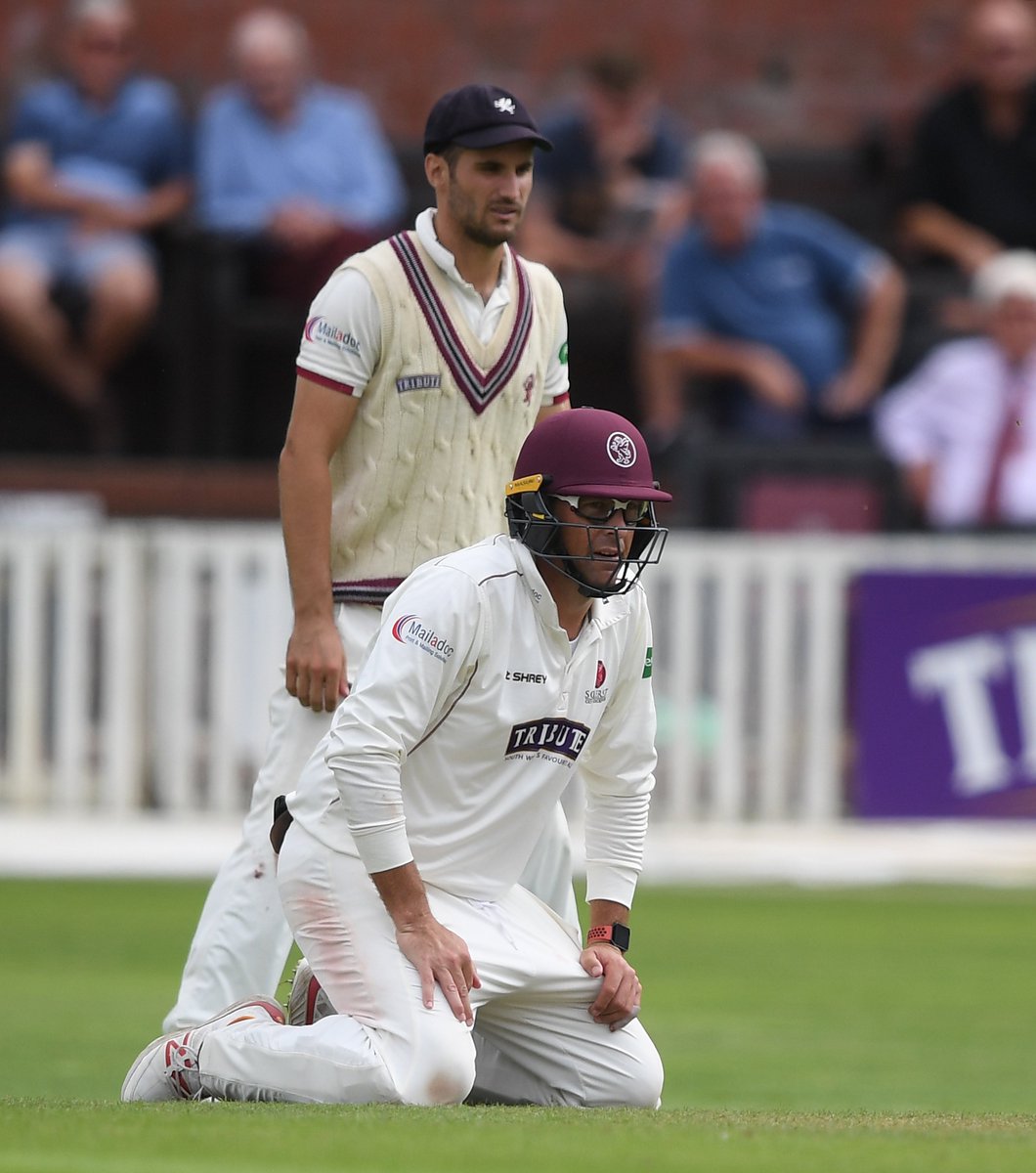 Somerset County Cricket Club
Aug 20 2018 18:25
CLOSE: That is the end of another great day of cricket here in Taunton! Somerset 32/1, leading Essex by 165 runs heading into day three! Join us tomorrow from 11am! #WeAreSOMERSET
Somerset County Cricket Club
Aug 20 2018 16:11
Never retire Marcus Trescothick! 👊👊👊 #WeAreSomerset
Somerset County Cricket Club
Aug 20 2018 12:37
☕️ WIN Miles award winning Tea & Coffee ☕️ Simply like and share for a chance to WIN a selection of locally blended Miles tea, coffee and hot chocolate worth over £40! #WeAreSOMERSET
Somerset County Cricket Club
Aug 20 2018 11:09
WICKET: Lewis Gregory is bowled by Siddle for 47. Somerset 313/8 LIVE STREAM -> somer.st/Match_Centre #WeAreSomerset
Somerset County Cricket Club
Aug 20 2018 09:06
⚠️TICKETS NOW ON GENERAL SALE ⚠️ Come and watch our T20 home quarter-final against Notts on Sunday! BUY ➡️ somer.st/2018Tickets #WeAreSOMERSET
Somerset County Cricket Club
Aug 19 2018 19:53
‪🎬 Sit back and enjoy highlights of the legend that is Marcus Trescothick 👊‬ ‪He scored 95 today from 158 balls and struck 16 boundaries ‬ ‪#WeAreSomerset ‬