Rachael Heyhoe-Flint Trophy: Sunrisers v Western Storm
Sophie Luff and Katie George broke Sunrisers' hearts as their stunning partnership carried Western Storm to a 3-wicket win in the Rachael Heyhoe Flint Trophy at Chelmsford.
It looked for all the world as if the hosts would secure a first-ever win in the 50-over competition at the 16th  attempt when half-centuries from Cordelia Griffith (74) and Grace Scrivens (69) carried them to 254-6 and they reduced Storm to 103-5 in reply.
But the visitors, who beat Sunrisers off the last ball in the Charlotte Edwards Cup earlier in the season at the same venue, snuffed out those dreams with a sixth-wicket stand of 125 in just 95 balls.
George was the catalyst with 74 from 43 balls, including a six and 13 fours  while skipper Luff completed an unbeaten century with the winning hit with one over to spare.
Sunrisers were indebted to Griffith and Scrivens for laying a superb platform.
The duo saw off the in-form Lauren Filer before Scrivens took successive boundaries off Danielle Gibson via a classic off-drive and a flick to long-leg. And with Griffith tucking into Gibson's next over the 50 came up in 66 balls.
Both drove strongly, while Griffith, dropped at mid-wicket on 39 from the bowling of Fi Morris, employed some wristy cut shots.
Their 50s came up in the same over Griffith's from 84 deliveries and Scrivens 11 balls quicker thanks to eight boundaries.
At 140-0 a huge score looked in the offing, but Filer returned to have Griffiths caught at cover and then Holland (two for 32) took centre stage.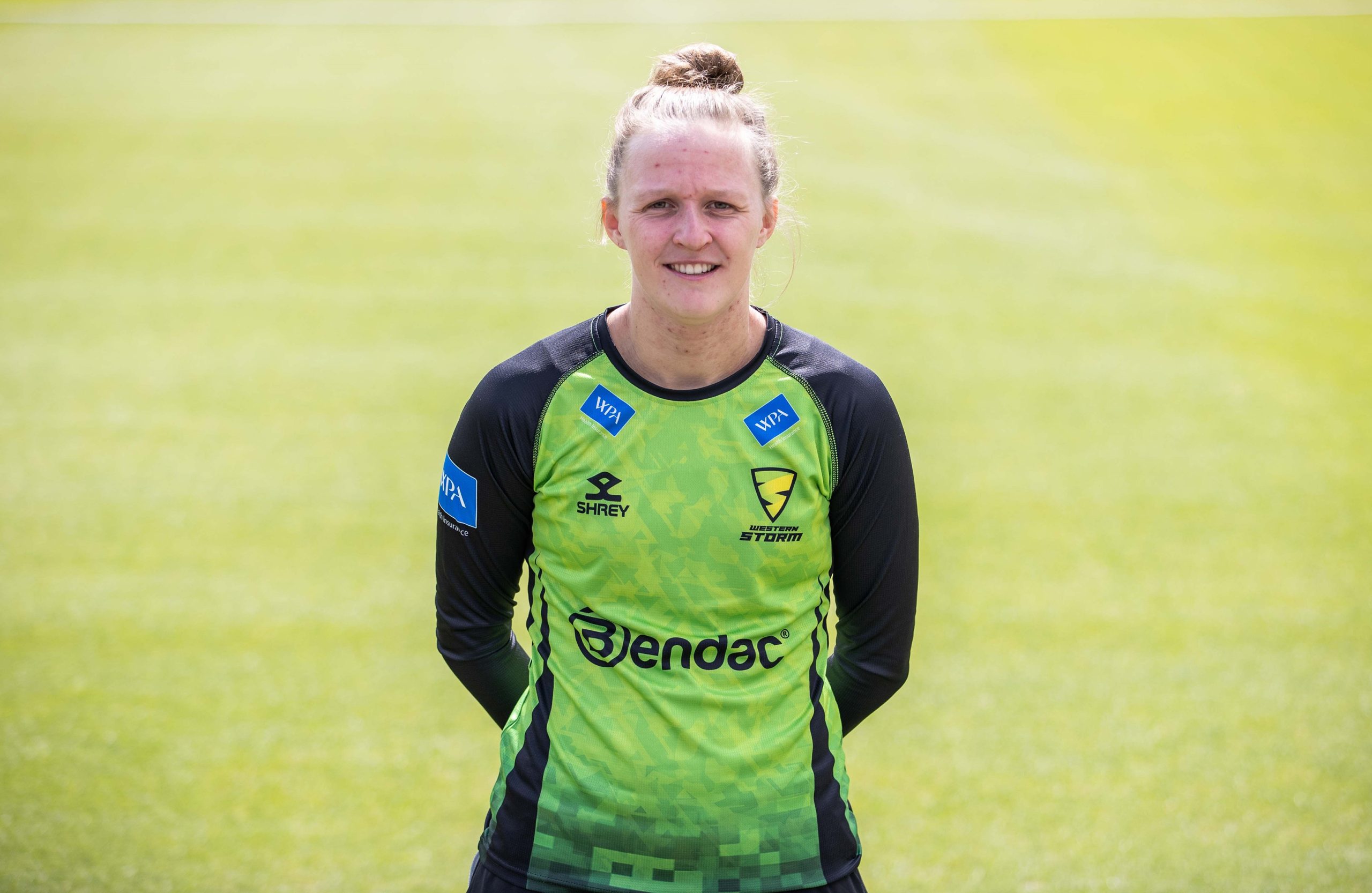 The youngster caught Dattani off the bowling of Morris before getting ball in hand to claim the prize scalp of Scrivens, who top-edged an attempted pull which Sophia Smale ran behind wicketkeeper Natasha Wraith to grab just above the turf.
Mady Villiers (33) briefly regained the initiative with some inventive stroke-play before Holland castled her too, and it needed a six in the final over from Joanne Gardner (29 not out) to carry Sunrisers beyond 250.
The host's tally appeared light, but there was early reward in the field when Kate Coppack had Wraith snaffled at mid-wicket and Alex Griffiths too went cheaply caught at mid-off from the bowling of Villiers (two for 33).
Scrivens was introduced after the powerplay, but it was spin-twin Abtaha Maqsood who made the next incision with the big wicket of former England star Fran Wilson who slashed a wide one to Mia Rogers at backward point.
Storm's hopes now rested heavily on skipper Luff who clouted Maqsood back over her head to begin a counter-offensive.
Morris too took heavy toll of a full toss from Maqsood, but was given a life on 16  when Dattani couldn't cling on to pull shot above her head.
But the run-rate kept climbing and pressure told when confusion in running saw both batters stranded mid-pitch, Morris the one to depart.
Scrivens (one for 25) finally gained reward for a Scrooge-like spell when Gibson slashed third last ball into the hands of Griffiths and Sunrisers had scent of that elusive win.
Luff though stood firm to reach 50 from 92 balls while George plundered 24 off one Gardner over as she raced to 50 in 25 balls with 11 fours.
With the momentum shifted, the pair sent the bowling to all parts to raise the 100-stand.
Villiers returned to york George and Castle removed Holland to threaten a final twist, but Luff had the last say to leave Sunrisers reflecting once more on what might have been.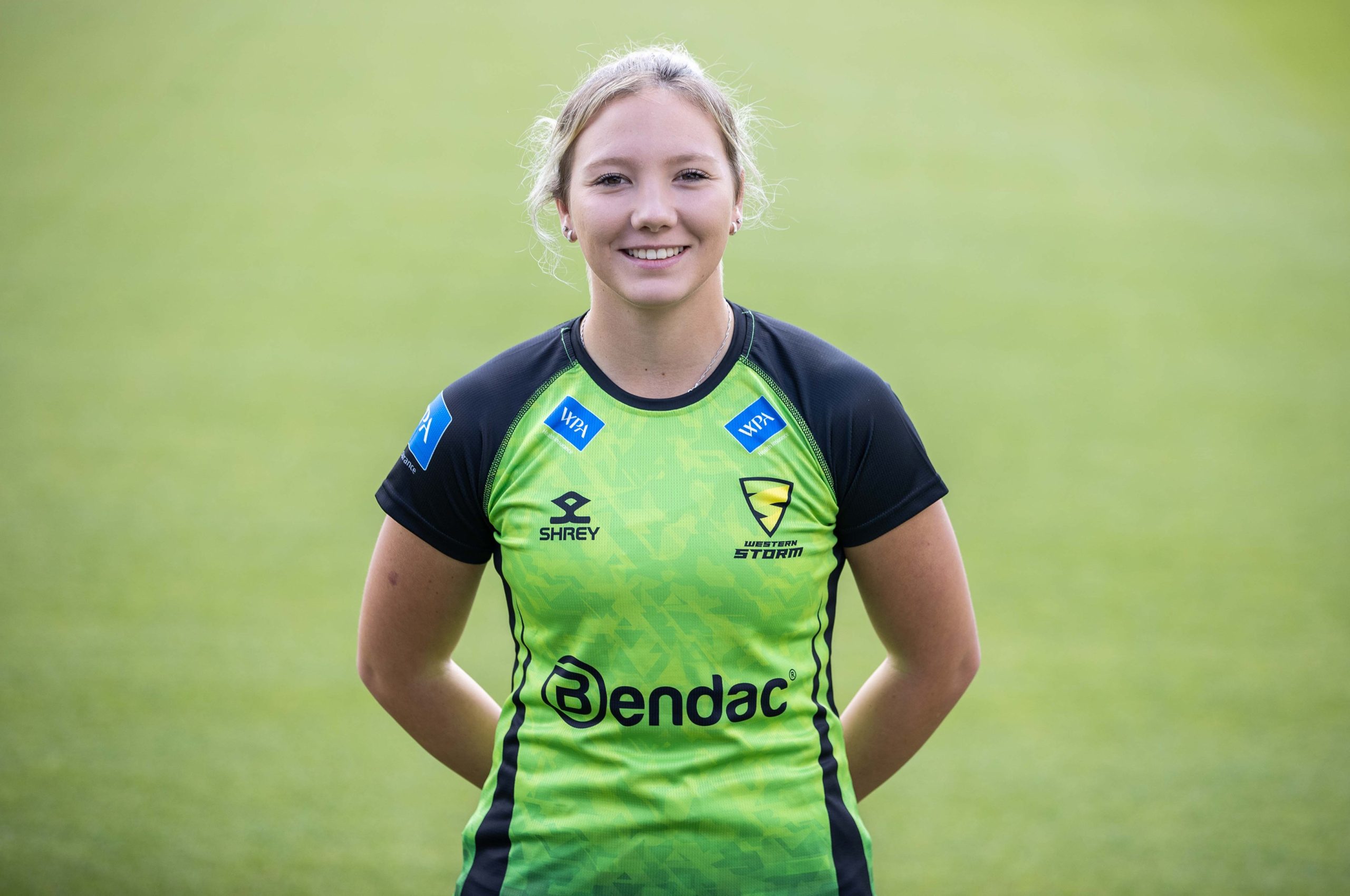 At the end of the game, Katie George said:  "We can't seem to have a quiet game against the Sunrisers.
"Obviously there was the game here earlier in the season in the T20 which was pretty close. It was a little bit touch and go today,  but while Sophie (Luff) was out there I knew we'd be okay. She is a calming influence for my slightly crazy self.
"It felt a bit like the Charlotte Edwards game where I came in at a similar point and scored a few runs quickly. I just felt today I had to do it for longer.
"If I am honest with myself I haven't done that in the past. I've got maybe a start and then got out, so today I wanted to kick on and build that partnership and put the pressure back on the Sunrisers.
"We got a bit of experience in our came. Luffy has played a lot of cricket and she's a phenomenal player. She was as flustered as I've seen her get today, but it's because she cares, so to see her get that hundred right at the end was fitting."
---
THE MATCH
Western Storm take on Sunrisers in the Rachael Heyhoe-Flint Trophy at the Cloud County Ground, Chelmsford today (Saturday July 16th).
This 50-over match will get underway at 10:30am.
Tickets for this match are available now.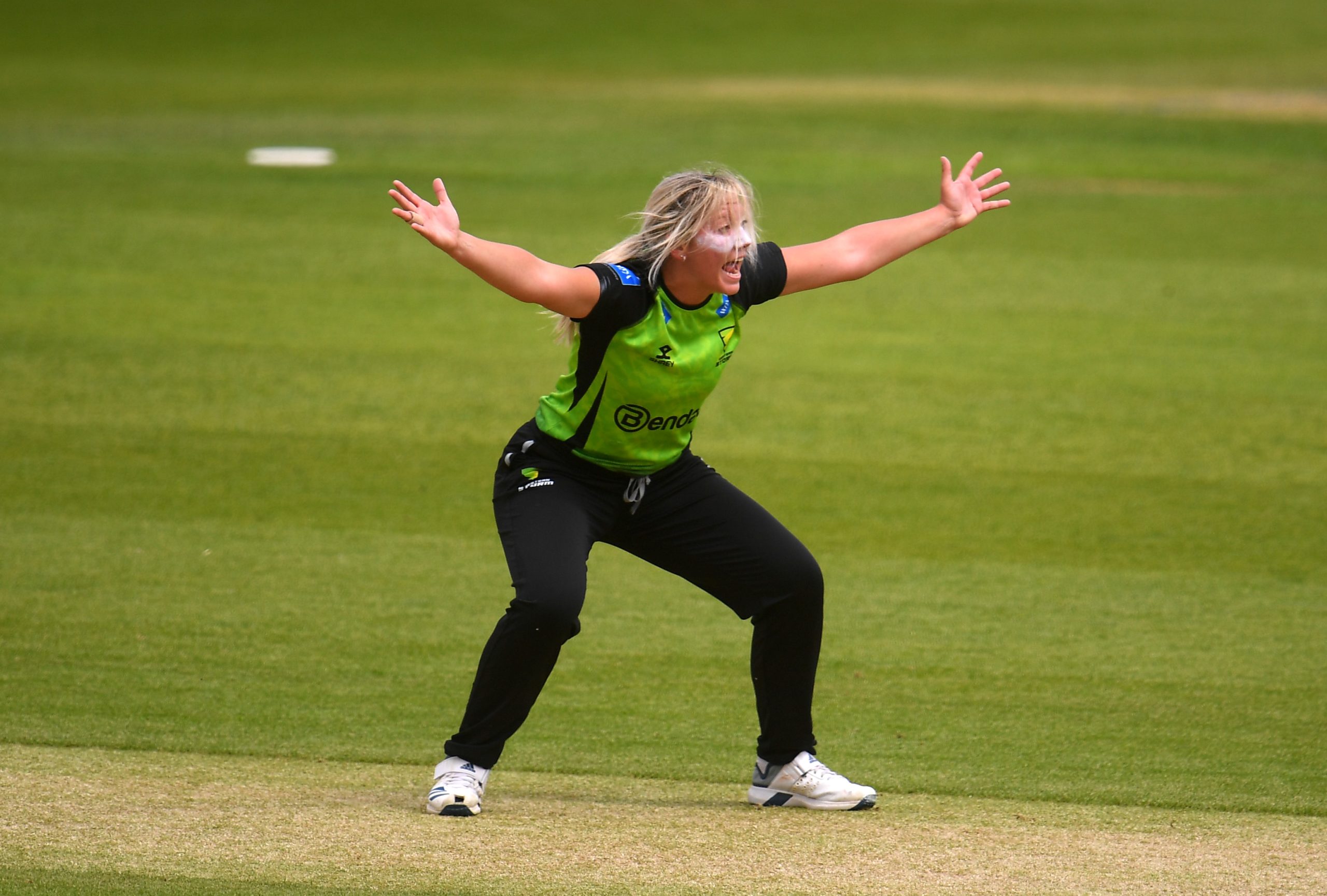 HOW CAN I KEEP UP TO DATE?
This match will be live streamed and you can keep up to date via the Western Storm website.
In addition to this, a report on the day's play along with quotes will be posted on this website.
HEAD TO HEAD
The two sides have met on three occasions in 50-over cricket, with Western Storm coming out on top in all three matches.
Western Storm's highest team score in the series is 313 for four at Bristol in 2021, whilst for Sunrisers it is 277 all out in the same game.
The highest individual innings for Western Storm is 157 not out by Sophie Luff at Bristol last year, whilst for Sunrisers it's 72 by Grace Scrivens at Bristol in 2020.
The best bowling figures in the series for Western Storm is five for 26 by Fi Morris at Chelmsford in 2020. For Sunrisers it's two for 34 by Katie Wolfe at Bristol in 2020.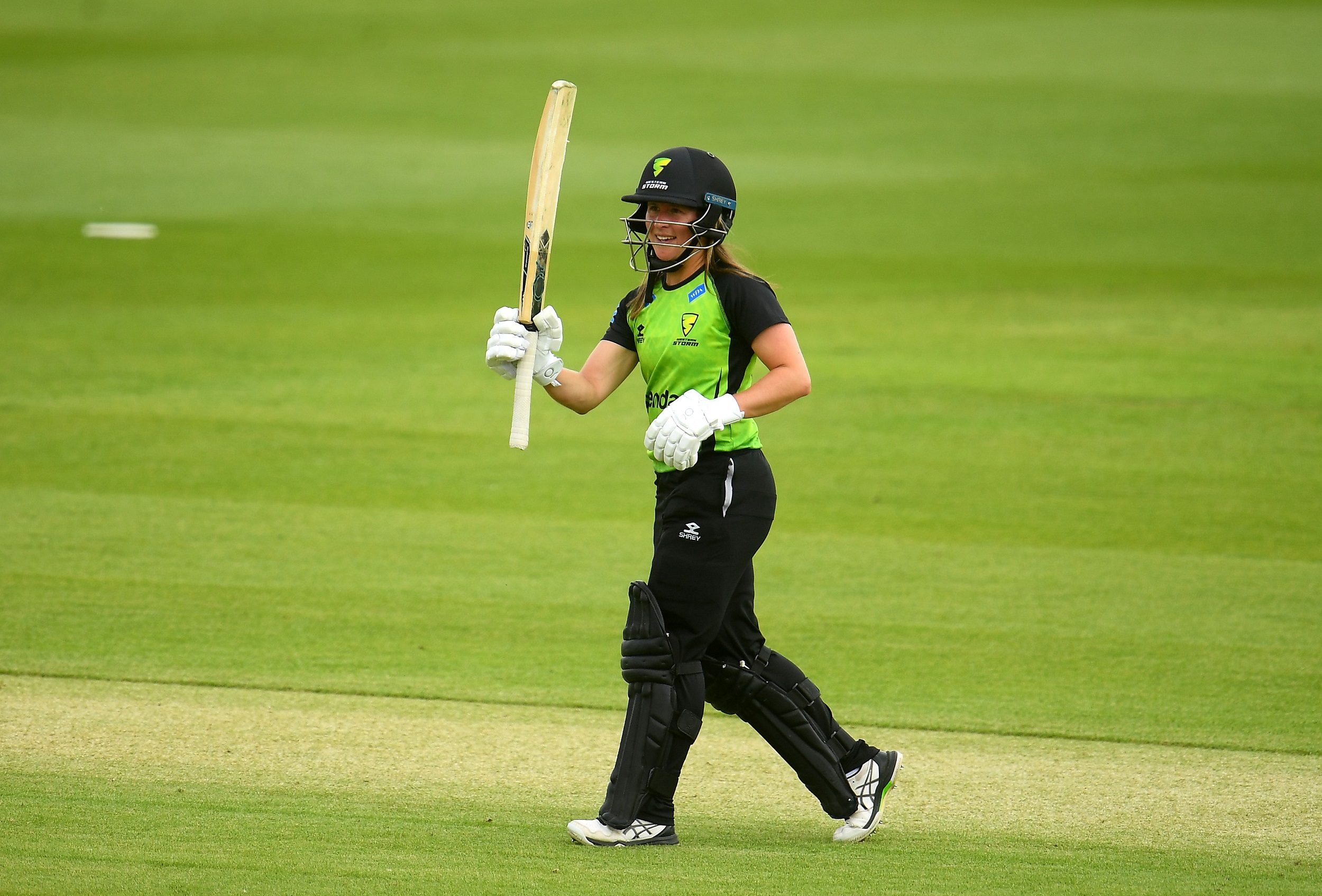 The last time the two sides met in the competition was at Bristol in September last year with Western Storm coming out on top by 36 runs.
Sophie Luff won the toss and elected to field.
Storm slipped to 18 for one, but Luff made a superb 157 not out, receiving good support from Alex Griffiths (55), as her side posted a total of 313 for four from their 50 overs.
Sunrisers openers Cordelia Griffith (49) and Grace Scrivens (46) gave their side a good foundation, but Clare Nicholas, Dani Gibson, Nicole Harvey and Georgia Hennessy all claimed two wickets as the visitors were all out for 277 from 44.3 overs.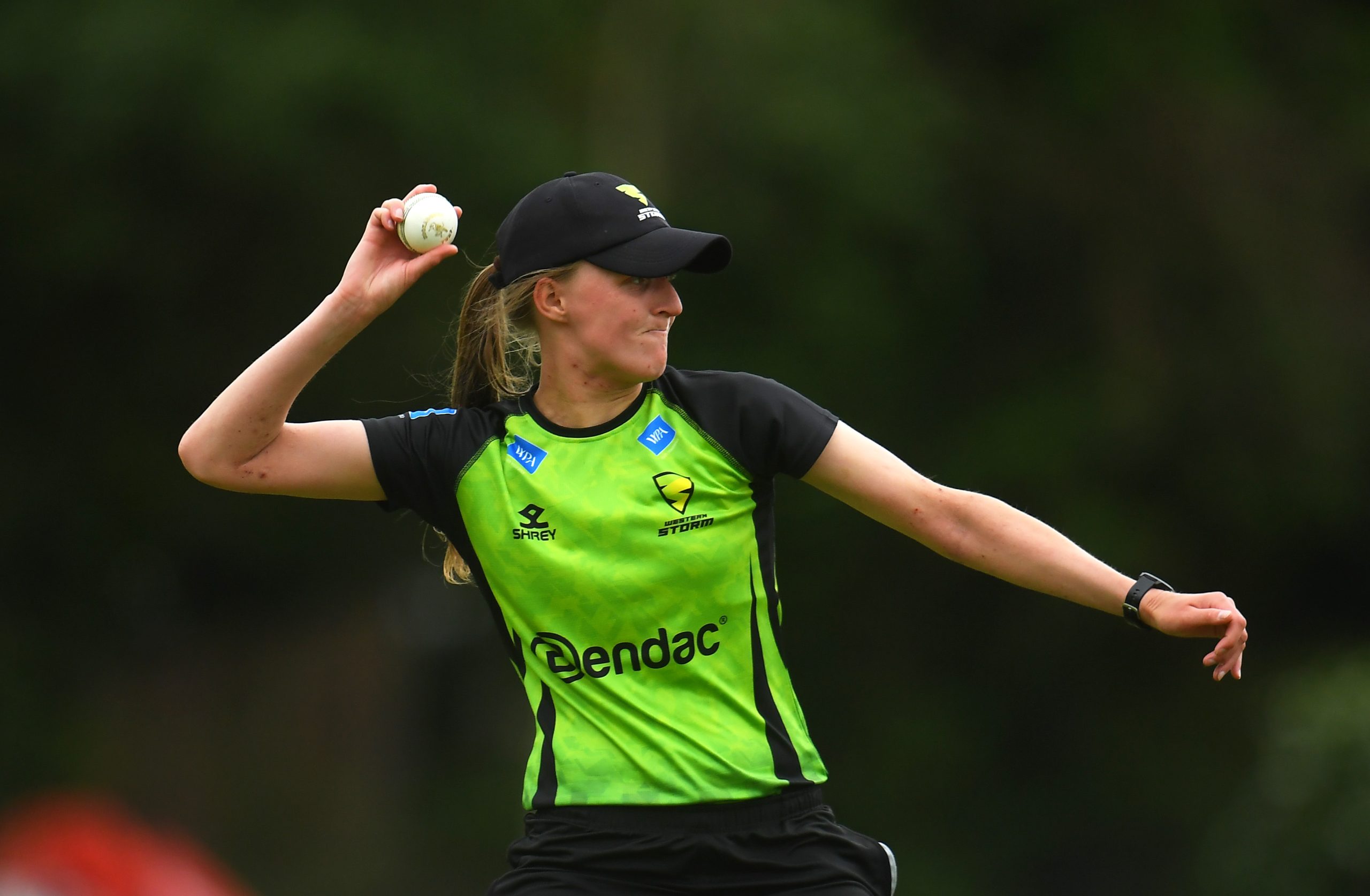 TEAM NEWS
A starting XI will be named from the following players: Sophie Luff (c), Fran Wilson, Fi Morris, Katie George, Georgia Hennessy, Claire Nicholas, Danielle Gibson, Nat Wraith, Alex Griffiths, Nicole Harvey, Lauren Parfitt, Lauren Filer, Mollie Robbins, Sophia Smale, Niamh Holland and Bethan Gammon.
VIEW FROM THE DRESSING ROOM
Ahead of the fixture, Western Storm Head Coach, Trevor Griffin said: "I thought we bowled well last week, but were maybe a little untidy in the field certainly when compared to the standards that we set ourselves. We also didn't apply ourselves with the bat, and we'll be looking to put that defeat behind us on Saturday.
"There's a lot of talent within the squad and we've got players who are pushing each other to get into that starting XI, and that's what you want. We need to go out there and play our game but also recognise what the game needs at that precise moment in time.
"Sunrisers have a number of players that we know well, like Amara Carr and Naomi Dattani. We know it's going to be a tough game and we need to make sure that we're on our A game."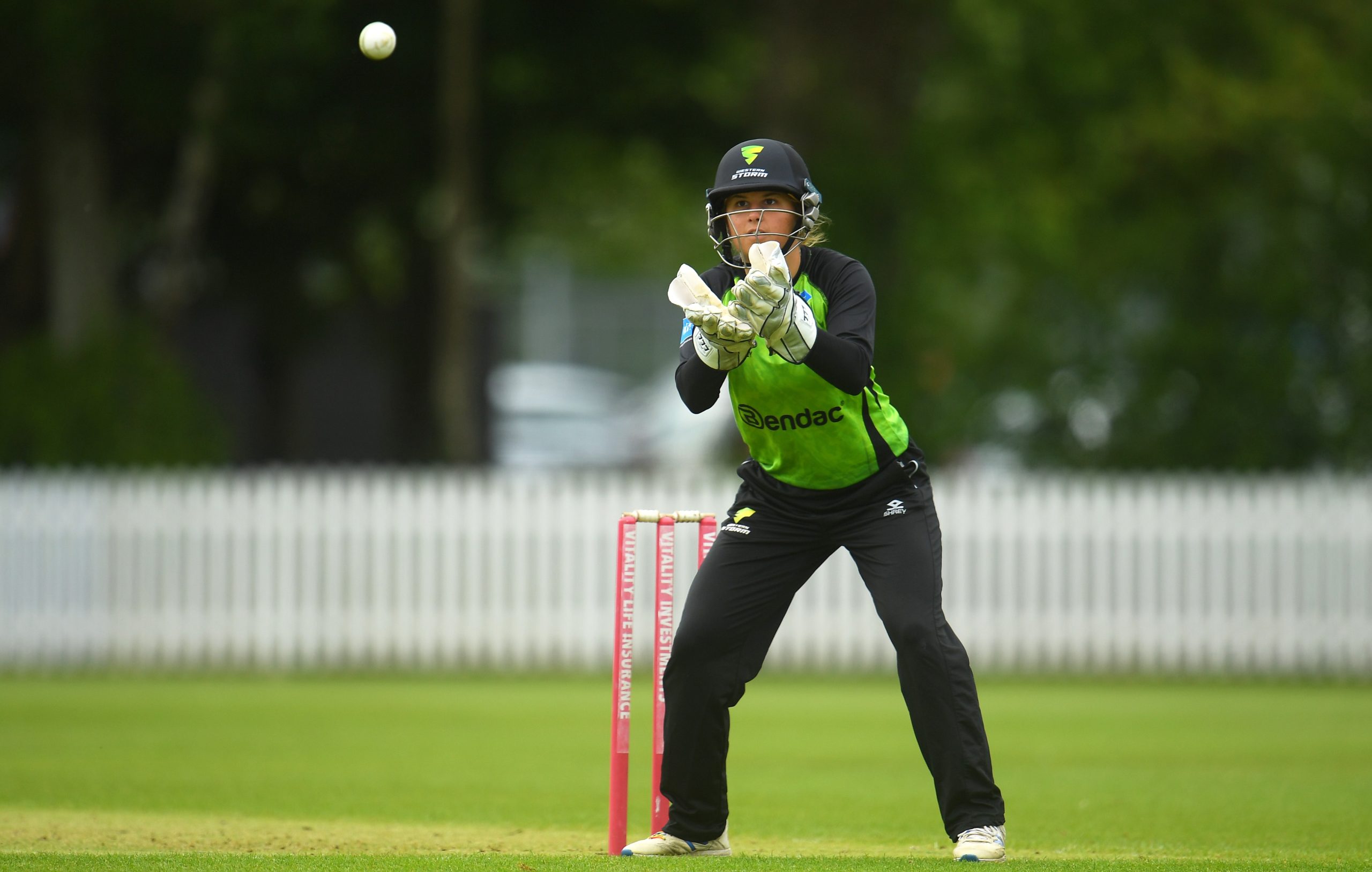 EVERYTHING YOU NEED TO KNOW
Everything you need to know can be found at the Official Sunrisers website.
NEXT MATCH
Western Storm's next match is on Saturday July 23rd when we take on South East Stars at Cheltenham College.
Back to News